Saturday, 26 December 2015
Would you want your children there?
photo credit...
Santa in the News | Funny, Weird, and S
Children and parents line up for Santa at Church of Scientology co-sponsored Winter ...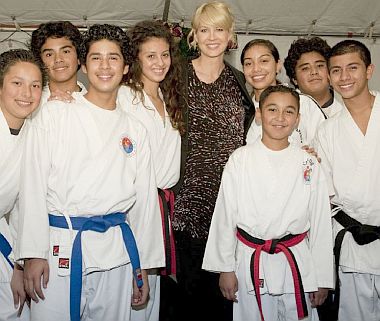 The Hipocrisy is astonishing!
"Children are thetans occupying small bodies" so say's L. Ron Hubbard.
Child Scientology, L Ron Hubbard Book,
Will Smith's children are ridiculed for boa
Children – Scientology Handbook Booklet | Scientology Mission of ...
Scientology | Scientology 411 | Page 4
Psychotropic Drugs & Children - Scientolo
Sea Org Children: The Final Solution [Arch
Thursday, 24 December 2015
I heard this on the Radio 2 BBC news today at 1pm...could it just be your marker ran out of ink...
Merry Christmas everyone!
Wednesday, 23 December 2015
John Lennon was murdered for his contraversial views...
Who are YOU?
About Me
This is me, aboard the Apollo in 1968/69. I am the young blonde girl in the middle singing to L. Ron Hubbard, at the time in a condition of Liability.This is a snapshot of the original photo, which can be seen on my blog.I was one of the original Commadores Messengers, and whilst that title has little meaning for me, i expect facts to be true, and there is little true in the facts of Scientology.
View my complete profile