Intelligence does it again...interesting paraphernalia from Scientology's "the truth about drugs" campaign...
Narconon "intel dump",...
Couldn't have said it better myself...
Celebrities piss me off... Talking about what they know nothing about and influencing the unwary.
But two of her friends tell the Underground Bunker what the rest of the media hasn't reported: That Cathriona (pronounced "Katrina") was a Scientologist who took classes at the Hollywood Celebrity Centre, and was currently working on her "objectives" in the "Survival Rundown."
Jim Carrey's ex-girlfriend underwent a 'purification process' linked to Scientology before ...
According to MailOnline, the 'purification process' is linked to Scientology and the cocktail is believed to help protect members from depression.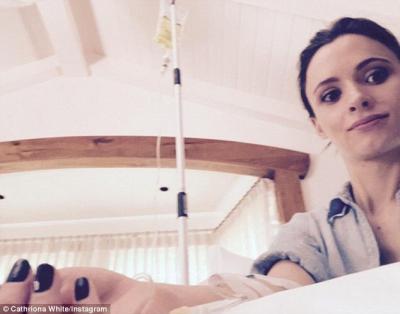 White had been married to Mark Burton, a cameraman she met in Los Angeles while the pair ...
and as a little extra whilst looking for Nicky Hopkins association with Narconon and his endorsement, look at what we have here...
And legend has it you were the first in the gang to try LSD, thanks to a testing program at a VA hospital.
I used to do psychology experiments — you could get $10 or $15 for doing them, and this was one of them, only this paid better. I had a romping good time. They wanted to find out was whether it increased my ability to be hypnotized. Just a couple of years back I found out it was military or the CIA or something, that they were trying to find its value as a weapon. For me they would've found out absolutely nothing. I told Jerry, but there was no way to get ahold of any of this stuff; it wasn't on the streets yet or anything.
At one point in the mid '60s, you also reportedly looked into a new organization called Scientology.
For a short time. This was a brand new thing at the time. This fellow came down and was telling us fantastic things, like you get could get out of your body. All of that sounded great. But let's just say Scientology and I were not a very good match. I was pretty independent minded. Jerry came to one of the meetings. And he truly didn't care for it. We did these confronting drills and stared into each other's eyes for long periods of time and tried not to think without trying and not blink. [Chuckles] I gave it the good old college try but then moved into other forms of spiritual endeavors and yoga. I was a seeker at the time and this was one of the places I sought and it wasn't a good fit. In the end the Grateful Dead fit. I thought there was a possible holy perspective to the Grateful Dead, that what we were doing was almost sacred.
The combination of Scientology, a new wife and a move to Nashville at what turned out to be the end of his life seemed to finally bring Hopkins a calm and happiness that had long eluded him. Alas, his myriad health issues —
diagnosed too late as Crohn's disease

— finally caught up with him and he died painfully in a Nashville hospital in 1994 at the age of 50.