This is the very tragic story of a young lady who sadly took her own life, according to media outlets of which there are numerous differing reports. And, the plot thickens every single day with more twists and turns than an erupting volcano...todays eruption being the fact that Cathriona's husband happens to be the step son of Duke Snider, notorious for being one of the eleven convicted for breaking into Government Offices worldwide on behalf of Scientology and L. Ron Hubbard, called Operation Snow White. MarySue Hubbard, L. Ron Hubbard's wife, also being one of the convicted whilst L. Ron Hubbard hid from the law. One things for sure, there is something very sinister about this. I'll let you read the rest here...
http://tonyortega.org/2015/10/07/a-secr ... more-26013
In August 1978, 11 high-ranking members of Scientology were indicted on 28 charges. One of the indicted was
Mary Sue Hubbard
, wife of Scientology's creator L. Ron Hubbard. The other ten were Gerald Wolfe, Cindy Raymond, Henning Heldt,
Duke Snider
, Gregory Willardson, Richard Weigand, Mitchell Herman, Sharon Thomas, Jane Kember, and Mo Budlong.
Kendrick Moxon
and
L. Ron Hubbard
were named unindicted co-conspirators.
[53]
But two of her friends tell the Underground Bunker what the rest of the media hasn't reported: That Cathriona (pronounced "Katrina") was a Scientologist who took classes at the Hollywood Celebrity Centre, and was currently working on her "objectives" in the "Survival Rundown."
Jim Carrey's ex-girlfriend underwent a 'purification process' linked to Scientology before ...
According to MailOnline, the 'purification process' is linked to Scientology and the cocktail is believed to help protect members from depression.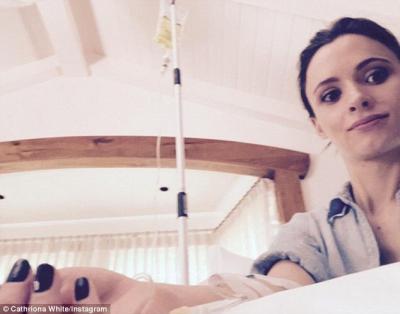 White had been married to Mark Burton, a cameraman she met in Los Angeles while the pair ...
CATHRIONA WHITE WAS MARRIED TO SCIENTOLOGIST MARK BURTON
You can read about the Helnwein's here...